Fees and booking
Fees vary according to seasons.
The house can be privatised for wedding, meetings ... (for more information, please contact us).
Our beloved pets are not accepted.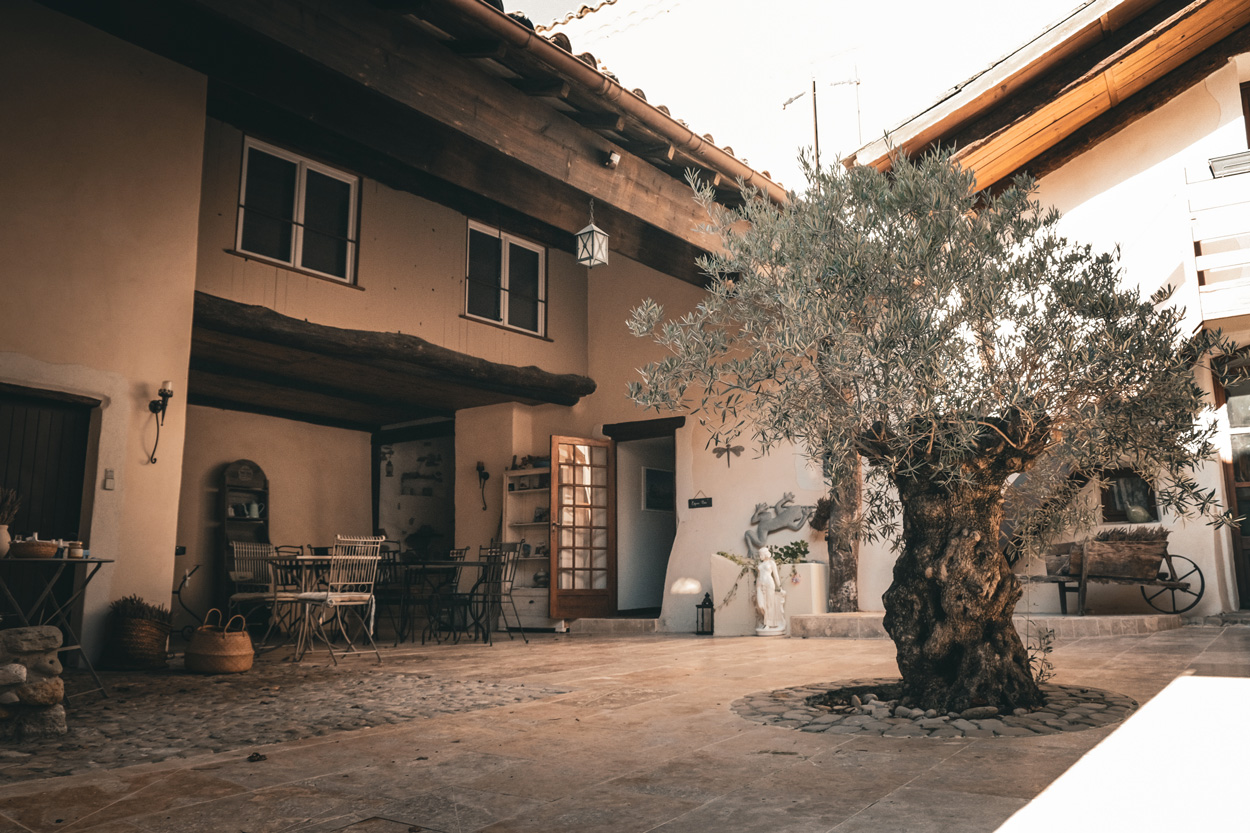 Bien être
Soin japonais du visage avec massage à l'huile essentielle de roses pratiqué par Valérie
Venez profiter d'un moment de détente en découvrant la réflexologie faciale.
Cette méthode consiste à stimuler les zones réflexes du visage afin de réveiller l'énergie. Suivi d'un massage à l'huile essentiel de roses, ce soin a pour effet d'effacer les rides et rajeunir le visage. Un véritable lifting naturel ! Les soins sont pratiquées à l'espace bien être et détente situé à la Bastide.
Prix : 50€ / Durée : entre 45mn et 1h
Réservation en appelant le 06 20 45 47 33
Bedroom fees
Espace
Low season
(from 01/04 to 31/05 and from 01/10 to 30/11)
High season
(from 01/06 to 30/09)
Terre d'Antan
From 1 to 2 persons
110€
130€
Book
Terre d'Antan
From 3 to 4 persons
220€
260€
Book
Terre de Provence
From 1 to 2 persons
90€
110€
Book
Terre de Provence
From 3 to 5 persons
190€
220€
Book
Price break-down
Visitor's tax : 0.77€
Night + breakfast
Extra bed (child from 3 to 12) : 20€ per night.
Crib : free
Our services
You plan on relaxing or on the contrary actively discovering the region, tasting wines? I will strive to give you the best advice for a rich, surprising and unforgettable stay!